Rebecca Owen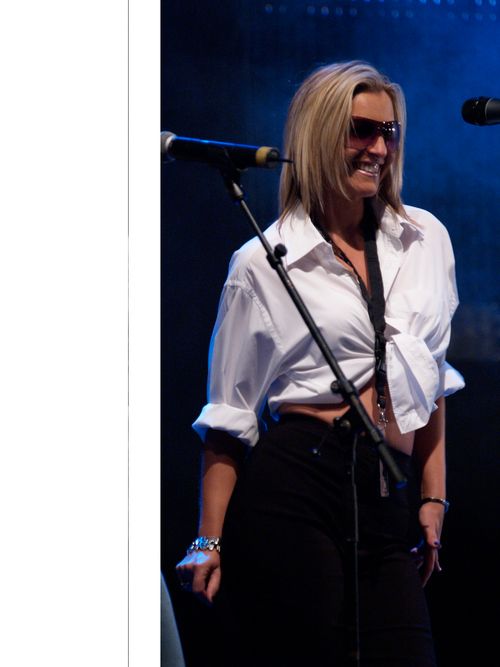 Rebecca Owen's passion for singing began at the age of 16. To come from a talented musical background was a big plus as it enabled her to watch her parents and siblings develop in the music industry before putting her own toe in the big pond! 
Rebecca spent many years working with various original and covers bands before entering into the 'session' world. She has been fortunate to work as a backing vocalist with artists such as Sir Cliff Richard, Leo Sayer, Howard McCrary, Slade, Sheila Fergason (Three Degrees), Steve Cooper, Edwin Starr to name a few. 
Rebecca has performed in many countries with various Abba Tribute and function bands.  
A large part of her experience has derived from the many years she has spent in recording studios working on Backing and Vocals, Jingles and Voice overs for a variety of different clients.  
Rebecca welcomes new challenges and feels privilaged to have had the opportunities she has to fulfil her dream........to sing.
Rebecca with Fleetwood Machine
Rebecca's WooFDriver Collaborations